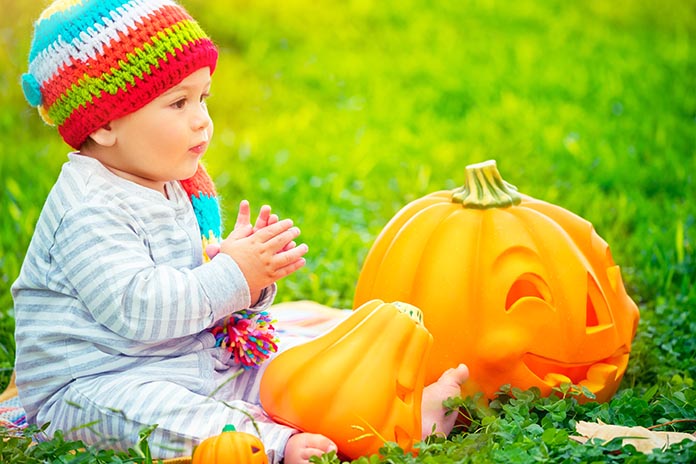 We associate October with scuffing through the falling leaves, misty mornings, cosy evenings at home, and – of course – Halloween parties. It's the month when autumn is well and truly underway. Those born this month have an extra reason to celebrate, too – here's why October babies are super-cool.
People born in October seem to have more than their fair share of charisma. They tend to be popular and have plenty of friends. Their energy seems never-ending.
They're also empathetic by nature and are always there with a shoulder to cry on should you need it. Add this to their calm characters and naturally positive outlook, and it's hard not to feel envious!
2
They are naturally athletic
When it comes to being fit and healthy, October babies outperform those born in other months. One reason could be that their mothers are exposed to higher amounts of vitamin D while pregnant, thanks to the summer sunshine. Among the benefits this brings to the unborn child is enhanced bone and muscle growth – making him or her physically stronger.
Some pretty famous people have been born in October. The original Mary Poppins herself, Dame Julie Andrews, had her birthday on the first, while anti-war activist Mahatma Gandhi was born on the second. Other celebrity birthdays this month include Titanic actress Kate Winslet (5th), impresario Simon Cowell (7th), The Greatest Showman star Hugh Jackman (12th), fashion designer Ralph Lauren (14th), and the late Carrie Fisher, aka Star Wars' Princess Leia (21st).
4
It could be useful for your political ambitions
More presidents of the United States have been born in October than any other month. Founding Father John Adams, Roosevelt, Eisenhower, Hayes and Carter all had their birthdays in October.
And don't despair if you're from the United Kingdom. Both the current and former prime ministers of Great Britain, Theresa May and David Cameron, celebrate their birthdays this month. The Iron Lady, Margaret Thatcher, was born on October 13.
5
You're more likely to celebrate your centenary
Autumn babies, including those born in October, are more likely to live to the ripe old age of 100, according to research by the University of Chicago. Scientists say this may be because they're less likely to be exposed to seasonal infections early in life.
6
Your birth flower is the calendula
Also known as the marigold, this plant is renowned for its natural healing properties. The head of the flower can be used to bring rapid relief to cuts, burns and even insect bites. This beautiful flower blooms at different times of the year, depending on the variety, with cheerful hues ranging from russet to gold.
Opals make beautiful jewellery, but superstition says wearing them will put you at risk. Unless that is, you were born in October – as the opal is your birthstone, along with tourmaline. They might be bad luck for everyone else, but October babies can receive them as gifts and wear them freely – lucky you!
8
If your birthday is Halloween, you get extra kudos
It seems the subconscious might be more powerful than we know; fewer women go into labour or give birth on October 31 than on any other day in the month. A study by Yale University School of Public Health found there was a 5.3% decrease in spontaneous births on Halloween than in the rest of October. (Conversely, on Valentine's Day – associated with love and positive feelings, there was a 3.6% increase.)
Researchers say the spooky – and sometimes negative – connotations of Halloween might be the cause, with women subconsciously doing all they can to avoid giving birth on that day.
We think a Halloween birthday would be pretty fantastic – what an excellent excuse for a party!
Also read: