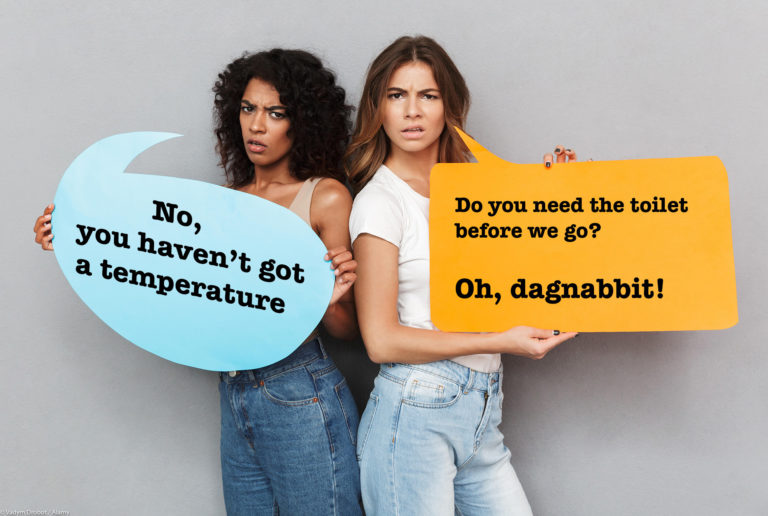 Life can be tough when you're a working mum. If you're trying to look after your family, make a decent stab at parenting and keep your boss happy at the same time, it's no wonder you feel pulled in all directions!
We've noticed a common turn of phrase among ourselves and our fellow working mums. If you can tick a few off the list, then welcome to our club!
Arguably the most commonly-used sentence in the working mum's phrasebook. We always seem to have somewhere else to be – the school run, the doctor's surgery, the supermarket. But our kids think they have all the time in the world…
There's no rest for the wicked, so they say. There's always something else to do, and someone waiting for your attention.
Nobody can be a fully paid-up member of the working mums' club unless they mislay their keys – car or house – at least once a day. (Your mobile phone is an acceptable alternative.)
Not just yours, of course. We bet you're the keeper of everyone else's schedules too – kids' parties or playdates, partner's dental appointments, pets' veterinary visits. Not to mention family outings!
5
No, you haven't got a temperature.
Having to go to work when your child is sick is awful. Most of us have tried to persuade them they'll feel better if they go to school; being with friends will take their mind off it. Then we wait for the dreaded phone call asking us to pick them up early…
6
Can anyone suggest a quick and easy costume for World Book Day?
The letter came home last week – all the kids at school/kindergarten/nursery are dressing up for World Book Day. But you forgot! Now it's 10pm the night before, the shops are closed, and all you can think of is cutting eye-holes in a black sheet and saying they're a Dementor from Harry Potter.
7
What time do the shops shut?
Similar to No 6. "My class has to take in cakes for the charity coffee morning tomorrow," pipes up your child helpfully at 8pm. You've got a choice – stay up late trying to bake some edible fairy cakes, or nip out to Sainsbury's and splash out on some Mr Kipling's Cherry Bakewells.
You've had a busy day at work – is there any other kind? – and battled the rush-hour traffic to collect Junior from nursery on time before a nightmare journey home. There's laundry to do, homework to supervise, and you need to prepare for an important meeting in the morning. Who wants to cook?
We working mums are always prepared. We've got tissues for runny noses, baby wipes for removing previously-unnoticed stains on our office clothes, hair grips and bands, headache medication… We're one-woman emergency supply stations.
10
Do you need the toilet before we go?
To be fair, this is a general parenting mantra when you have small children – but working mums know they need to check even if it's only a five-minute car journey to the day-care centre.
We're not saying swearing is big or clever, but most of us let rip with the occasional (or not-so-occasional) expletive. As a parent, you learn to be careful when the kids are around; as a working mum, you sometimes forget you're among 'big people' and can use the proper words when you're in the office.
It's a way of life. Accept it. You'll be repeating this one for years.
Difficult as life can be, when we're away from our kids we miss them – even if it's just for a few hours. After a long day at the coal-face, nothing quite beats that sticky, heart-felt cuddle from your child and the look of sheer pleasure at seeing you again. (Oh, by the way – that left a handprint on your nice white jacket. Looks like paint….)
Also read: